Black Lace Mask Inspiration Gallery - Fashion Shoots and Masquerade Balls
Designer Black lace masquerade masks and masked veils/blindfolds are MUCH loved by the fashion and film world - Whether  it's the iconic Irish genius Philip Treacy who inspires us with ever more insanely fabulous black lace masks cum headdresses cum lace veils cum hats ( all four really), or the delicate Maison Michel black lace mask worn by the Olsen twins on the front of Vogue, they all look a-mazing..  ( and my personal favourite, hands down the Goddess that is Oprah on the cover of British Vogue wearing a bespoke Philip Treacy haute couture creation, my queen..) The french milliner Maison Michel has cornered the high fashion market for quirky beautiful lace pieces and has been shamelessly ripped off by more Chinese fakes than you can shake a stick at ( black lace veil bunny ears anyone? I'm sure you've seen them around, well he was the original creator), whilst Treacy's creations are so Couture and astonishing they count as works of Art, Isabella Blow and Lady Gaga both embodied how to wear a black lace mask as pure Art better than anybody, and Treacy was always the man for the job.
Bespoke lace masks come with a bespoke price tag of course, but you can't beat them for adding a serious wow factor to a fashion show or shoot, and over the years we've supplied more photographers and stylists with our masks than we can keep track of, and it's always a real buzz to see the published pictures in a magazine, or stills from a tv or movie.
We're in the process of bringing back our own Samantha Peach over the eye lace blindfold style masquerade mask ( seen below on the stunning Jess-sidenote, soft real lace masks like this REALLY need to be photographed on a model, otherwise they look like a courtesan's hankie, not the effect we're after - one of the reasons for the delay in bringing back this design was simply that I couldn't find the freaking model shots on my laptop!)
and we'll let you know as soon as you can buy it again but in the meantime, we're happy to share the love and point you towards some of the designers we know making some really gorgeous pieces too.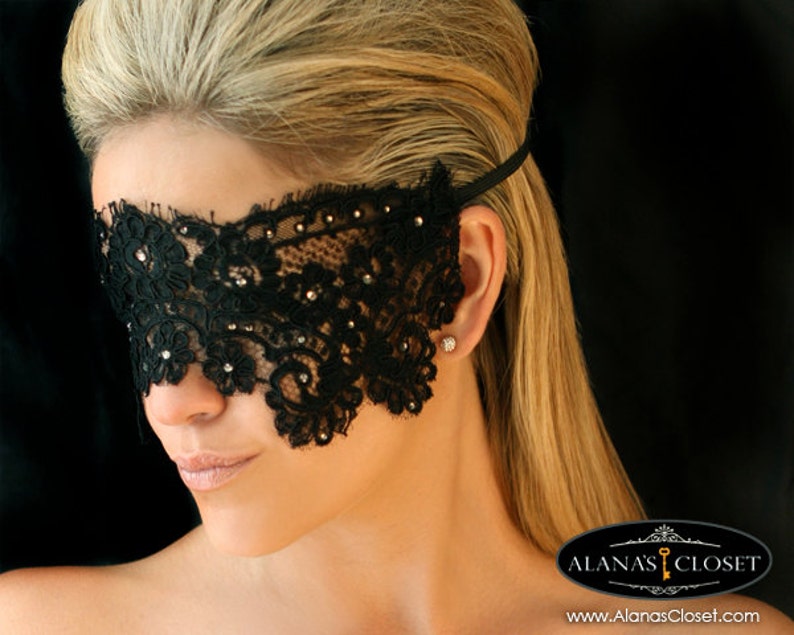 Swoon over her whole stunning collection on Etsy
Shakira looking crazy good in her towering black lace headdress with an incorporated mask by Philip Treacy for Valentino Couture ( you can see how often it was used in fashion shoots below)
The above one eye masterpiece is another Treacy creation worn most memorably by Gisele at the Vogue Paris Masquerade Ball ( we supplied some Samantha Peach masks for this event much to my eternal delight..)
 My favorite story from that night is that the mask Tyra Banks SLAYED in was actually a fishnet stocking she cut up last minute and threw on - a lady after my own heart..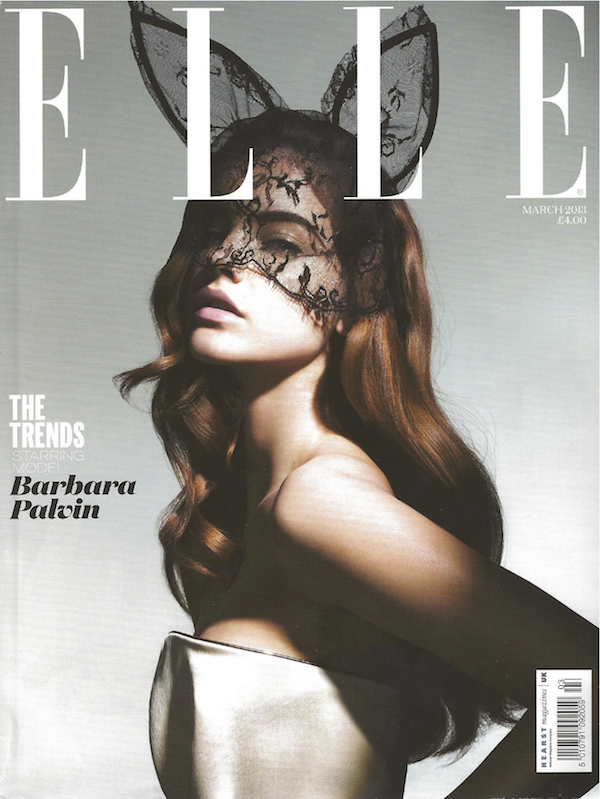 Above is the original Maison Michel Lace Bunny ears mask, now destroyed by a gazillion Chinese fakes, it was SUCH a clever mask, just the perfect blend of cute and clever and sexy and flattering, all in one mask
The sheer tulle masquerade mask worn below by Kirsten Dunst in Sofia Coppola's Marie Antoinette movie doesn't do it for me, I loved the film with a passion, but felt so disappointed that that was the mask they chose for her character. I totally get that they wanted it to be understated compared to a lot of the decadent and outrageously over the top masks worn by the rest of her Court, but it needed to be made of lace or have a touch of embellishment to get the balance right. Having studied it closely it pains me to say it looks pretty ragged around the edges, which pains my mask making eyes..
Another belter from the Vogue Paris Masquerade Ball shows Natalia Vodianova getting the balance JUST right with a sheer organza mask embellished with Swarovski crystals, and proving that black lace can also look rugged and super sexy on a man, Riccardo Tisci won EVERYTHING as far as I'm concerned in his bespoke custom made Treacy lace and feather mask 
 A bespoke haute couture black lace masquerade mask is a wishlist option for most of us, but there are dozens of really talented young designers on Etsy toiling away making clever and quirky, beautiful and elegant black lace masks
 Come and swoon over the best ones we found on Etsy
Leave a comment
Comments will be approved before showing up.
---
Also in News
The Fanny Pack is back and the revival has left us wanting more. Tipped for spring/summer 2020 essential fashion item the fashion gods got it right and your not too late. Join the Fanny Pack Fever and take a walk with us.